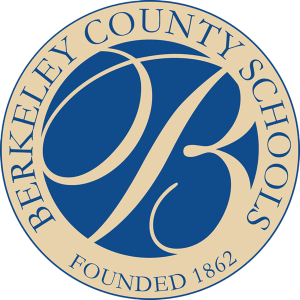 As I imagine many school districts were doing this summer, my district, Berkeley County Schools (WV), unleashed a robust series of courses for teachers to complete over the summer. I had the fortune of being on a small team of three that designed and is currently facilitating the learning. The courses were voluntary. Given the experience everyone was thrust into suddenly last spring, high quality professional learning was a critical priority for BCS this summer. Even though no one knew what to expect for the 20-21 school year, we decided to prioritize a learning experience that would immerse teachers in a model that they could transfer no matter what the 20-21 school year looks like.
We use Schoology in our district so we facilitated the teacher courses through that LMS. We created three courses, beginner, intermediate, advanced. The first task for our teachers was to create a sandbox course they would use to produce the content they would need to complete the assignments in the PD courses. We designed our courses with assignments that required teachers to create, organize, share, capture, and submit evidence in order to receive credit for the assignments. We partnered with Shepherd University to offer our teachers 3-hours of graduate credit for completing all three courses.
According to my count, we have about 30 assignments that are required in order to receive credit for completing all three courses. There are certainly some very explicit outcomes throughout the courses. Several assignments required our teachers to create video content and embed it in their sandbox course. Other assignments required our teachers to create tech-enhanced questions using Schoology's assessment creator. Our teachers were required to submit evidence of their ability to generate a Microsoft Teams Meeting, invite their students, record a mini lesson, and post the link to that recording in their sandbox course. These are just a few of the explicit outcomes that appeared throughout the course.
There are also a number of implied outcomes that I hope our teachers are aware of as they complete these courses.
At this point, three educators are facilitating learning for over 500 educators. There's no way we could successfully do this by replicating the traditional face-face model of schooling (or sit-n-get PD) that we have known for over a century. At the end of each course, our teachers are required to submit to a discussion communicating what they learned in the course and how they intend to use what they learned. It's also an opportunity for our teachers to provide feedback about the course. The response we've received so far is overwhelmingly positive, but the most common piece of feedback we receive is in reference to the instructional design.
I hope our teachers recognize the value in outsourcing the transfer of information. Sharon Dove, Sharon Collins and I outsourced the majority of our content by utilizing Youtube videos, Help Support in our various platforms, and we created our own instructional content in video/screencasts. This alone allowed us to personalize path, place, and pace for every participant. The result is each participant's experience becomes unique. This new model of education will place a new premium on face-face time, it's important that we reevaluate what we do during that time.
I use this image as part of a presentation on healthy and effective grading practices, but it applies here.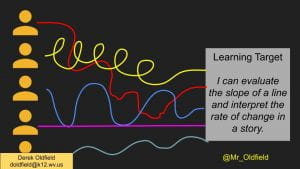 The outcomes for the course are the same for everyone, but the experience, the paths to mastery, and even the evidence submitted can involve choices.
I really like this graphic from George Couros:
It makes so many connections to the overall experience our learners have had during these courses. There are many school contexts represented in our courses, spanning from Prek-12.
I hope teachers realize the pedagogical connections to their own courses. Many teachers commented about the value of utilizing video or audio in directions, for example. Multimodal directions must become routine for all educators. It reminded me of Holly Clark's new post at The Infused Classroom. 
I hope teachers recognize what they could do with face-face time. For example, we chose to outsource the bulk of our instruction or the transfer of information. For the purposes of our courses, we didn't have to include any whole-group experiences, though our teachers will certainly want to do that to some degree. I hope they realize what they could do during that time if they were liberated from delivering content or providing instruction. During the summer courses for teachers, my face-face time with learners has been spent diagnosing misunderstandings, brainstorming practical applications to their specific school contexts, and giving feedback on work submitted by our learners. That's purposeful use of the most valuable time we have with our learners, and that represents a learner-centered step in instructional innovation.
Leave a comment if this has stirred some thought about the pedagogical impacts of this new model of schooling.
One of the assignments in the course was to use a multimedia tool we have available to us through MyVRSpot, and create a class newsletter to keep families up to date on what's happening. I loved this example and received permission to share.