Ever read the announcement for school or district provided professional development and let out a big sigh?  When you hear about professional development, what emotions rise to the surface?  I have heard plenty of teachers clammer over the thought of attending PD.  I also know many teachers who look forward to the learning opportunities in their school or district.  Either way, I hope your professional learning experiences don't elicit this feeling:
I want to arm school and district leaders with ways they can engage their participants before their PD events in order to generate excitement, ignite the conversation, and spark momentum heading into their professional learning experience.
Flipgrid
Flipgrid is on fire!  Matt Miller put together this awesome blog post including 15 ways Flipgrid can be used in the classroom.  Consider this number 16!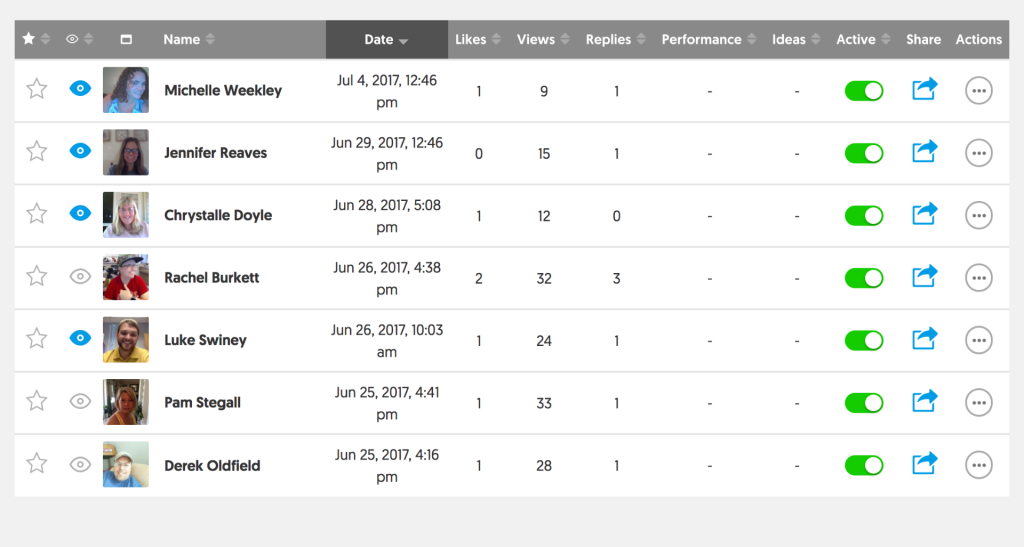 I launched a Flipgrid topic to the #wvedchat network recently.  West Virginia's statewide technology conference is coming up July 18 and I used Flipgrid to encourage conference-goers to record a short video response sharing what they are excited about for this year's conference.  We've received some great responses so far and you can view them or respond here.  Consider using Flipgrid to generate some excitement leading up to your next professional development event.  Your session leaders could even record a mini-commercial detailing what participants will learn by attending their session.  Or you could use Flipgrid after your event to collect feedback or testimonies about what your participants will take back to their classrooms and schools.  Finally, you could require participants record their video response in order to be entered into a door-prize drawing during your PD event.  Flipgrid offers a great opportunity to increase the energy heading into your professional development sessions.
#The Hashtag#
Every conference or professional development event should be using a backchannel.  Recently, I was fortunate enough to follow the learning at two huge educational conferences by following the conversations across the conference hashtags: #ISTE17 & #ModelSchools.  I've never been to either conference, though they're definitely on my edu-conference bucket list!  School and district leaders have a great opportunity to model an effective instructional practice by encouraging participants to exercise their voice across the event hashtag.  The hashtag also provides participants an opportunity to share their learning during the event.  Using curation tools like Storify, educators can capture their learning during the event and use that archive as evidence of their growth during evaluation conversations with school or district leaders.  I love what Dwight Carter did during Model Schools to reflect on what he learned during various sessions.  You can view this reflection by clicking here.
My brief reflection from @Joesanfelippofc's Branding presentation. Great stuff! #ModelSchools pic.twitter.com/RNzlvAoJZH

— Dwight Carter (@Dwight_Carter) June 26, 2017
Facebook
There are advantages to using Facebook and one of them is that nearly everyone is already there.  Meet your event participants where they are and create a Facebook event for your professional development dates.  You can use the comment sections in the event posting to generate excitement, provide thought-provoking questions, or preview some details about your event using pictures/videos.