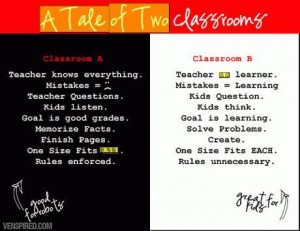 In my classroom, I incorporate a blended learning approach that utilizes a flex schedule from computer lab to classroom. Last year was my first attempt at this change in teaching style, so I'm confident that this year will be much smoother.  I want to share some information with everyone that has helped me design the best possible learning experience for your children.

http://www.edweek.org/tm/articles/2013/03/26/fp_woodward_blended.html
If you are completely clueless about what blended learning means, than check out that video.  The second is a nice article that reminded me of myself.